Part One |Part Three |Part Four |Part Five |Part Six |Part Seven |Part Eight |Part Nine | Top 25
226. The Candidate (1972)
Director: Michael Ritchie
One of my favorite Robert Redford performances. The Candidate is a film that understands the stupidity of politics and all that goes into the cosmetics of the process. The blatant disregard for stance on policy and how an attractive white man can rise in the ranks of politics for no reason in particular.
"What do we do now?"
225. Harold and Maude (1971)
Director: Hal Ashby (2)
Suicide, family resentment, and unrepentant love. Hal Ashby's Harold and Maude captures the meaning of life, the loneliness of existing, and how finding that one person is everything. The Cat Stevens music made for this film is among my favorite music ever made, truly.
A very common neurosis; particularly in this society, whereby the male child subconsciously wishes to sleep with his mother. Of course what puzzles me, Harold; is that you want to sleep with your grandmother."
224. Ed Wood (1994) 
Director: Tim Burton (1)
The obscure story of the worst film director of all-time gleefully ignoring his lack of talent to achieve his dreams. A love letter to the medium of the film told through an unconventional character. Tim Burton's best film.
"This is the one. 'This' is the one I'll be remembered for"
223. The Thing (1982)
Director: John Carpenter (1)
The second horror film on the 251 and one with all the practical effects glory we all know and love. A truly unsettling situational horror film where a group of men on the edge of the world fights an unknown entity that can morph into anyone else. A premise of grave distrust that permeates into every character. Carpenter's best film in his great career.
"I dunno what the hell's in there, but it's weird and pissed off, whatever it is."
222. One Cut of the Dead (2017)
Director: Shinichiro Ueda (1)
Contender for the most original film on the list and the *best* use of the one-shot style of filmmaking. There's never been a film that made you want to turn it off half an hour into and then fall head over heels in love by the end. It's totally unique and a shitload of fun. I cackle when I watch this, few films are this funny.
221. Train to Busan (2016) 
Director: Yeon Sang-ho
The best zombie film ever made. A simple premise is taken to great lengths and this turns from a pure horror experience to a heartfelt emotional rollercoaster with redeeming characters and pulse-pounding tension. The ending is one of my favorites and broke me entirely.
"Good riddance. Always giving to others instead of to yourself. Why did you live like that? What was the point? What a load of crap."
220. Barton Fink (1991) 
Director: Joel and Ethan Coen (1)
A true descent into hell in the form of the Hollywood system and trying to navigate it as a less than valuable screenwriter. The Coen's at their most bizarre, as Barton Fink almost plays as an exploration into surrealism and a deep dive into the subconscious. The characters are so lively and so dead with three excellent supporting performances from Tony Shalhoub, John Goodman, and Michael Lerner. One of my favorite Coen scripts.
 "You ain't no writer, Fink, you're a goddamned write-off."
219. La Dolce Vita (1960)
Director: Federico Fellini (1)
Federico Fellini's films exude sex and desire in almost a dreamlike sense, exploring Marcello's fantasy, reality, and his truth through a number of different women. Essentially a hangout film, we follow the nonchalant sensationalized journalist Marcello played by Fellini's favorite leading man Marcello Mastroianni.  A film mainly about manufacturing our own reality and living the sweet life. 
"We must get beyond passions, like a great work of art. In such miraculous harmony. We should love each other outside of time… detached."
218. The Killing (1956)
Director: Stanley Kubrick (1) 
Kubrick's first mention on the list comes with his breakthrough feature The Killing. A film that will forever backstab its characters and shows little regard for morals. Every character can be turned, but in the end, it amounts to nothing. How flimsy crime and passion can be in a world of uncertainty. An all-time great noir film.
"You know Fay, the biggest mistake I made before was shooting for peanuts. Five years have taught me one thing, if nothing else: Anytime you take a chance, you better be sure the rewards are worth the risk. Because they could put you away just as fast for a $10 heist as they can for a million-dollar job."
217. Brokeback Mountain (2005)
Director: Ang Lee (1)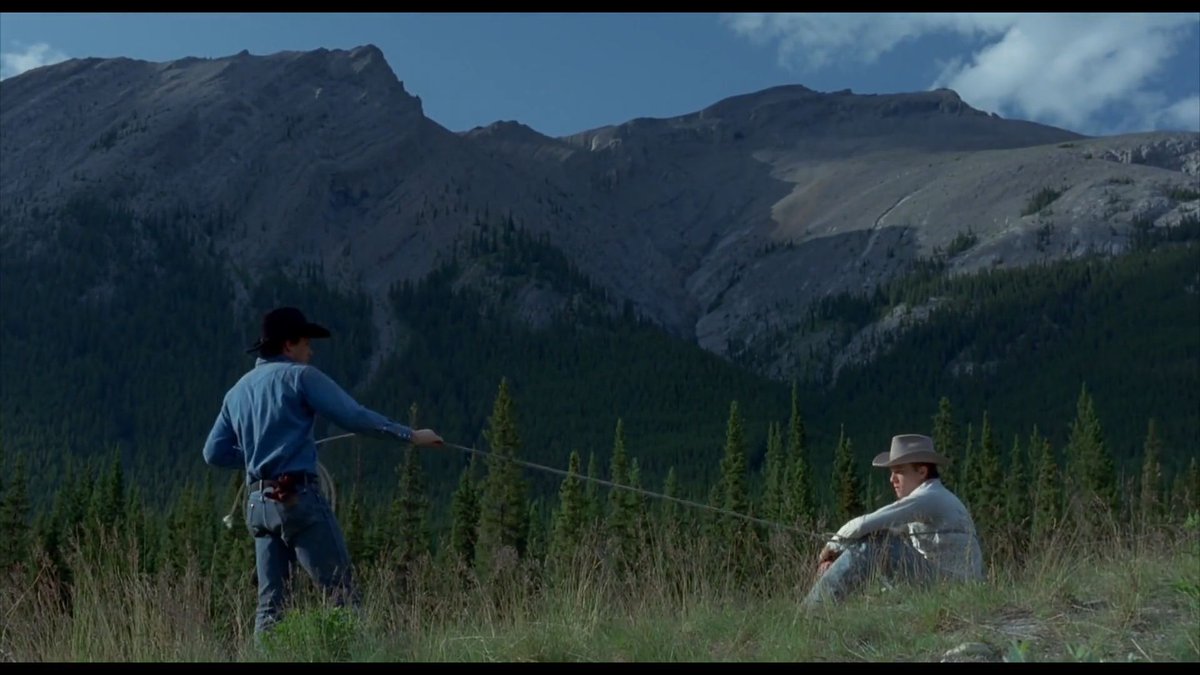 Gorgeous direction from Ang Lee, capturing that feeling of one raw and unforgettable summer between two people longing for each other and how they carry that feeling throughout the rest of their lives. How two men are held back from obtaining happiness by an unaccepting world. A powerful film with two dynamite performances from Heath Ledger and Jake Gyllenhaal.
"I wish I knew how to quit you"
216. Sunset Boulevard (1950)
Director: Billy Wilder (3)
The toxicity of vanity and the power it can hold over people who once had it and lost it as well as the people who never had it and are desperate for it. William Holden is brilliant as the opportunist, following Gloria Swanson's delusional star Norma Desmond, rotting away in her giant Hollywood mansion. It's a statement on fame and the sheer control it has on people.
 "The poor dope – he always wanted a pool. Well, in the end, he got himself a pool."
215. Bottle Rocket (1996)
Director: Wes Anderson (2)
The goofiest comedy ever made. Wes Anderson's breakthrough film about a group of amateur criminals ignorantly being manipulated to pull off crimes they are incapable of actually pulling off. It's good earnest fun set to the backdrop of crime. A pseudo-noir film with a bright yellow and pink color palette. A friendship between a person without the drive and one with too much drive.
Dignan: They'll never catch me… because I'm fucking innocent.
214. The Train (1964)
Director: John Frankenheimer (1)
In terms of explosive filmmaking, Frankenheimer's The Train provides some of the most bombastic sequences ever imagined on film. Set around a train storing valuable pieces of art, Burt Lancaster is tasked with stopping the train without destroying it. Every moment feels major, but it's the human cost at the center of the film that stands out as the most critical.
213. The Last Detail (1973)
Director: Hal Ashby (3) 
A standard military detail turns into a lasting and endearing friendship along the way. A story about the harshness of military rule and how unflinching those rules are towards even the most minuscule of infractions and the loss in our humanity when we submit fully to the rules. Jack Nicholson is as good as ever, and Hal Ashby's direction is a full discovery towards all of what life has to offer. It exudes joy and sadness on such a relatable level.
"I hate this detail. I hate this fucking chickenshit detail!"
212. No Country For Old Men (2007)
Director: Joel and Ethan Coen (2)
A return in many ways to their Blood Simple form of storytelling, but a more in-depth view on human suffering. An unparalleled thriller with a deeply disturbing antagonist that never stops. Javier Bardem is a terror that is nightmare-inducing. It all boils down to the Coen's masterful direction in terms of building tension and the great character writing.
"What's the most you ever lost on a coin toss."
211. Late Spring (1949)
Director: Yasujiro Ozu (2)
The defining statement on loneliness delivered delicately through the soft hand of Yasujiro Ozu. A story about a tender father-daughter relationship, starring two of Ozu's ensemble mainstays (Chishu Ryu and Setsuko Hara), in which a father reluctantly has to give up his own happiness to give her daughter a future. A relationship that is rarely explored on film and Ozu's touch brings this poignant story to life in such beautiful ways.
Noriko Somiya: Father… for your loving care these many years, I thank you.

Shukichi Somiya: Be happy and be a good wife.
210. M (1931)
Director: Fritz Lang (1)
Fritz Lang's direction is purposefully omniscient as if the serial killer is hiding behind every corner, leading to one unforgettable face-to-face encounter with the entire town. It all builds to an ending where the idea of justice and punishment get put on trial. It's provocative by not hiding from the argument but embracing it. Humanizing a child murdered and the outrage an entire city feels towards him. Fascinating film.
"I can't help what I do! I can't help it, I can't…"
209. Se7en (1995)
Director: David Fincher (1)
Fincher at his darkest and most comfortable. He loves to operate within this mood of despair and Se7en might be his best dealing with those feelings. A heavy exploration into serial killer tendencies, ending with something memorable in a box…
"If we catch John Doe and he turns out to be the devil, I mean if he's Satan himself, that might live up to our expectations, but he's not the devil. He's just a man."
208. Dreams (1990)
Director: Akira Kurosawa (1)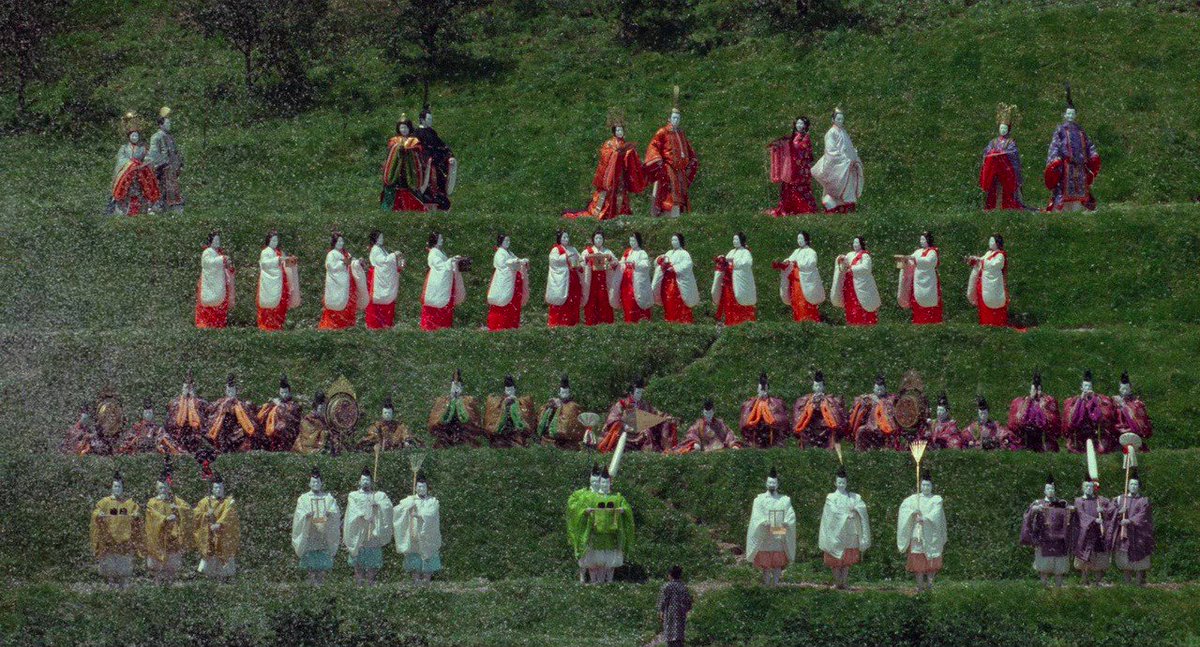 The first entry on the list from the great Akira Kurosawa is an anthology film about the beauty of dreams and their earthly meaning. A film that allowed Kurosawa to experiment and explore his own psyche, with vibrant and touching stories of how people remember things in their mind. Kurosawa captures the randomness of dreams and how much it jumps around. Gorgeously made film with extremely memorable sequences that speak to the importance of dreaming to connect us to the ethereal and otherworldly influences.
"Some say life is hard, but that is just talk. It is good to be alive, it is exciting!"
207. The Skin I Live In (2011)
Director: Pedro Almodovar (1)
The cleanest horror film ever made, shot on a sleek white backdrop, involving ultra-precise direction from Almodovar that mirrors what's taking place on-screen with the surgeon. It's Antonio Banderas at his most restraint giving us a career-best performance (other than his 2019 performance in Almodovar's Pain and Glory), in an incredibly disturbing environment that he thrives in. Almodovar's dive into the horror genre is unmistakably a Pedro Almodovar experience.
"There's a place where you can take refuge. A place inside you, a place to which no one else has access, a place that no one can destroy."
206. Persona (1966)
Director: Ingmar Bergman (1)
Following Kurosawa's introduction is the inimitable German director Ingmar Bergman with one of his most beloved works: Persona. A work starring the two women that defined his filmography in Bibi Andersson and Liv Ullman, two of the greatest actresses of all-time. Persona is a deeply intimate film on knowing a person's most personal and delicate details. How our worldview gets eviscerated through the acceptance of others. A stunning conversational piece that morphs into something unseen and one of Bergman's most personal.
"No! I'm not like you. I don't feel like you. I'm Sister Alma, I'm just here to help you. I'm not Elisabet Vogler. You are Elisabet Vogler."
205. The Social Network (2010)
Director: David Fincher (2)
The film David Fincher will ultimately be remembered for, as the quintessential statement on the social media age and our dependence on its function. It also understands the toxicity involved and the legality of it in the modern age. It's a flawless film from a technical, script, and performance standpoint. It will be the defining movie on Facebook and its influence over the world.
"You know, you really don't need a forensics team to get to the bottom of this. If you guys were the inventors of Facebook, you'd have invented Facebook."
204. Moonlight (2016)
Director: Barry Jenkins (1)
Moonlight is a film that works on every conceivable level due to craftsmanship and vision of the one and only Barry Jenkins. It plays with every emotion so masterfully. Finished by Britell's overwhelming original score.
"At some point, you gotta decide for yourself who you gonna be. Can't let nobody make that decision for you."
203. Amour (2012)
Director: Michael Haneke (2)
God, I love Michael Haneke. The way his mind works is so incredibly vicious. The work of a mad genius. Here, in Amour, it's his most mature narrative, done in his old age. A story about the destructive resentment of growing old together. A bleak film that is brilliantly constructed and terribly troubling.
Anne: It's beautiful.

Georges: What?

Anne: Life. So long.
Part One |Part Three |Part Four |Part Five |Part Six |Part Seven |